Receiving Services

Receiving services is one of the many services that Mr. Small Move Moving Company provides. Interior Decorators, contractors, businesses and individuals now have access to full service receiving and warehousing. We can receive your furniture, inventory, or other items direct from the manufacturer. Mr. Small Move provides unloading and loading with a forklift, unpacking, inspection, and inventory on all items received into our air conditioned warehouse facility. The best part is you can count on us to provide the same professional, careful, and personal service for your receiving needs as when we move across town.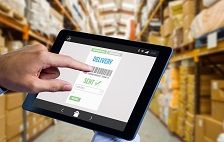 Receiving services
Receive items into warehouse (warehousing)
Receive Inventory for businesses
Unpack and removal / disposal of debris
Inspection and report of condition on items received
Items pad wrapped, boxed or wrapped prior to storage or delivery
Notification of received items, same day or next day
All items inventoried and stored
Delivery and/or installation of all received items to residence, business, or job site
We can receive one piece, an entire truck load, or full shipping container
Receiving service at warehouse available Monday – Friday 8:30 AM – 4:30 PM
Mr. Small Move's expertise and complete range of moving services, including art and antique moving, packing services for moving, crating services for moving, delivery of moving boxes and packing supplies, ensure that we can meet your most challenging and individual moving, storage and receiving needs with complete satisfaction.