Used Moving Box Pickup

At Mr. Small Move Moving Company, providing exceptional value to customers through the highest quality, professional services is a priority. So is making strides to be a Environmentally Friendly Moving Company. With our free used moving boxes pickup service, we are able to meet both goals.
We recycle moving boxes! We are happy to collect your used Mr. Small Move moving boxes free of charge. If you would like to return the used boxes to our headquarters in Vero Beach, FL we will be happy to recycle your used moving boxes.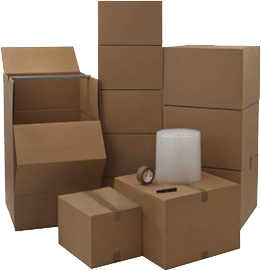 How do you arrange a used moving boxes pickup?
Contact our Mr. Small Move team at 866-770-2689 or email info@mrsmallmove.com. Break down (collapse or disassemble) your Mr. Small Move moving boxes and consolidate your packing paper in one central location (trash bags are preferable).
Please note:
We require a minimum of 20 boxes for a free pickup.
We only pickup Mr. Small Move moving boxes.
All boxes must be broken down and flattened. Failure to do so will incur an additional charges.
We do not offer trash removal service, moving boxes and paper only.
Wet boxes will not be picked up.
We offer one complimentary box retrieval. Additional retrievals are available for an additional charge. 
Currently, this service is only regularly offered to Vero Beach Movers, Stuart Movers, Port St. Lucie Movers, Brevard County Movers and Palm Beach County Movers.