Moving and Storage Valuation and Insurance

Although Mr. Small Move has a great reputation for excellent moving and service, the possibility exists that unexpected issues could arise affecting your property. We want to make sure you fully protect your move, so when moving with us you can choose to purchase a Moving Valuation Coverage option that covers your shipment. Storage valuation Coverage is also available.
Our superlative track record has allowed us to build and maintain an excellent relationship with our insurance provider. As a result, we are able to offer our additional Moving Valuation Coverage options at very reasonable rates.
Options for Protecting a Move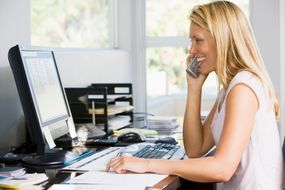 Option 1. Full (Replacement) Value - 1) repair the article to the extent necessary to restore it to the same condition as when it was received by Mr. Small Move, or pay you the cost of such repairs; or 2) replace the article with an article of like kind and quality, or pay you for the cost of such a replacement. An additional charge applies to this option.
Option 2. Released Value - Mr. Small Move has a maximum liability under state law for loss or damage to your property of $0.60 per pound, per article.  There is no additional cost for this option. You may increase this liability for loss or damage by accepting additional valuation charges.
For option 1, you must select either a lump sum value of your shipment or an amount per pound that may not be less than $6.00 per pound, whichever is greater. All valuation options must remain in place during entire time the shipment is in Mr. Small Moves or its affiliate's possession. If your shipment is to become permanent storage it would need to be covered under a separate less costly storage valuation policy and covered by transit valuation for delivery to the shipments final destination.
The above valuation options do not cover several Exclusions. See exclusions below.
Please refer to the Moving and Storage Valuation Table to find the appropriate total value and corresponding premium or contact your Move Adviser for additional details.
Any and all claims must be filed with Mr. Small Move in writing within 15 days of completing the move. Moving valuation is NON-REFUNDABLE once purchased.
Moving Valuation Coverage Exclusions:
Items of extraordinary value NOT listed on a High Value Inventory Form (over $6.00 per lb)
Lamps, lamp shades, artwork, pictures, mirrors, artificial plants, and statues NOT packed by Mr. Small Move
Any marble or glass NOT crated or boxed by Mr. Small Move
Items found broken in boxes NOT packed Mr. Small Move
Mechanical/Operational condition of audio/visual or electronic equipment
Computers and battery operated items in transit or storage
Loss or damage caused by insects, vermin, or rodents
Missing hardware for items NOT disassembled by Mr. Small Move
Gold leaf or plaster frames and chandeliers NOT crated by Mr. Small Move
Pressboard or particleboard furniture
Previously damaged or repaired items
Previously damaged or loose veneer
Furniture where original glue has dried out
Any small, loose items which are NOT boxed (keys, remote controls, etc.)
If one item in a set is damaged, only that one item is covered by the Moving Valuation Coverage, NOT the entire set
Plants (live, dried, or artificial)