The Mr. Small Move Moving Process: How it Works
Throughout our 25 years in business, Mr. Small Move Moving Company has developed a finely tuned process for expertly tackling moves small and large, with any level of complexity. Our combination of training, technology, and professional, service oriented employees creates a pleasant, stress free moving experience. Here's how it works:
Step 1: First Contact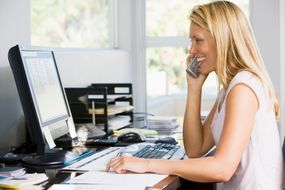 When you decide to reach out to Mr. Small Move, you will speak live to a highly trained move adviser who has the know-how about the moving process to give you a straightforward and accurate estimate. At Mr. Small Move the average tenure of our sales staff is over ten years - you will not find that at any other moving company.
Step 2: Technology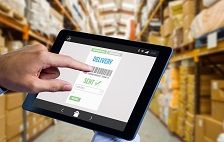 Of course, Mr. Small Move takes full advantage of available technology to make your pre-move process efficient as well as accurate. Our customer inventory system and estimation tools are top notch, enabling us to focus on your personalized moving needs. Our technology allows us to make sure we respond to every inquiry quickly, whether from online requests, calls, or e-mails. It's one of the ways we are able to do over 2,000 moves annually.
Step 3: Before your Move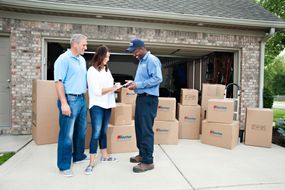 At Mr. Small Move, we have a special team of employees who are 100% dedicated to the careful planning of your move. No matter how complex or simple your move may seem, we will help you prepare by offering free delivery of packing materials, advice on packing and streamlining your inventory, and we'll explain every step so you know exactly what to expect. You will have a direct phone number and email address to contact a live person at Mr. Small Move's office, and we promise to call you a few days preceding your move to confirm your move date and to answer any questions.
Step 4: Your Move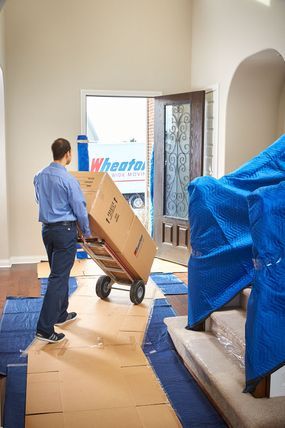 On move day friendly, professional movers will arrive on time at your door step ready to get to work. Led by an experienced crew chief, our movers are carefully screened and given the training and tools to get the job done right…and fast. They have a reputation for getting the job done quickly and safely - you will never see a Mr. Small Move Mover taking a smoke break or sitting down on the job. They will work as long as it takes to get the move done, even if unexpected challenges arise during the day. Large, awkward pieces, narrow stairs, bad weather, or broken elevators are all part of what you hire us to handle, so you don't have to!
Step 5: After your Move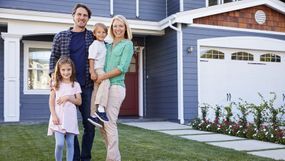 Even after the bill is signed and your crew has departed your new home, you are never on your own when it comes to questions you may have or extra help you may need. Call Mr. Small Move's office directly if you have any concerns about your move, or to arrange for additional services, such as unpacking. Most importantly, we want to know how everything went, so complete our online survey so we can ensure that you are not only satisfied, but delighted enough to become a customer for life - and hopefully tell your friends and family about us too!